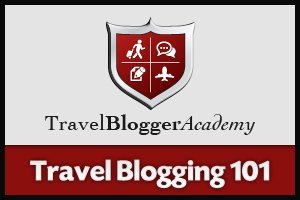 And so it begins…
The first FREE blog critique for TBA subscribers!
And believe me, I held nothing back on this first one… in fact, it may be a little long (it's over 47 minutes but PACKED full of valuable info, I promise!).
And don't worry: there will be more to come.
But first, let's start with Paige and AllOverTheMap.net.
Why Paige?
Because of two reasons: first, she NAILED the Caddyshack reference in record time. And secondly, she runs a really cool blog that I thought would be a great resource for everyone.
In this action packed critique you'll discover:
Simple methods to boost traffic
How to increase your subscribers the SMART and ETHICAL way
A few "controversial" methods for monetization (only because hardly ANYONE does it!)
Watch the free critique now…
So what did you think?
Let me know how you like this series (my email is adam AT travelbloggeracademy.com).
Remember, this site runs on FEEDBACK, so be as honest (and brutal) as necessary!
And keep your eyes peeled for more critiques coming in the next few weeks!
To your successful travel blog,
Adam Costa
Editor in Chief
TravelBloggerAcademy.com