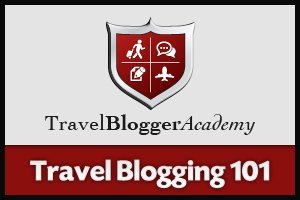 If you want to succeed with SEO and score free traffic from Google you must read Rand's article.
You did read it, right?
Now that you understand the basics, I'd like to cover five common SEO mistakes travel bloggers make and how to fix them.
#5. Not doing keyword research
Keyword research is simple: use the Google Keyword Tool to see what people are searching for (e.g. "best beaches in Southeast Asia") then create valuable content about it (e.g. "The 7 Best Beaches in Southeast Asia for Backpackers").
See how easy that is?
The trick is to do keyword research before you start.
BUT don't just write about topics you find in Google. Create wacky, off the wall articles like "The Ultimate Guide to Lederhosen" or "7 Nude Beaches in Australia That Don't Allow Old People" to keep your existing readers entertained.
It's a balance, really. Create content that is entertaining AND informative. It will get you new readers and help keep your existing ones.
(Note: For the nuts-and-bolts of keyword research, read Rand's article.)