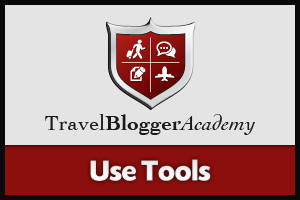 Blogging is good. Blogging is great.
But blogging can steal hours (and day/weeks/months) without actually doing anything.
Use the right tools to save time and get more done (so you can travel more!).
Just don't get stuck chasing productivity tools.
At some point you actually have to do work.
Under the "Tools" menu are a list of all the tools I use, why I use them and (most importantly) why you should use them, too.
They are designed to help you get more done, which frees up time to focus on the fun parts of travel blogging… exploring new places and cultures.