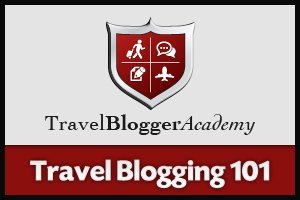 And so it continues…
The second FREE blog critique for TBA subscribers!
I received TONS of great feedback from the first critique and got fired up to do a few more.
Our next victim, er, blogger is Reena from Wanderplex.com
In this action packed critique you'll discover:
SEO tactics you can implement TODAY
One simple "trick" to boost your traffic for years to come
A few interesting ways to monetize
Learn all of this and more in the video below…
I want to thank Reena for letting me post this and hope you got a lot out of it.
In the next critique (probably next week) we'll look at branding and how it can shape your business.
To your successful travel blog,
Adam Costa
Editor in Chief
TravelBloggerAcademy.com