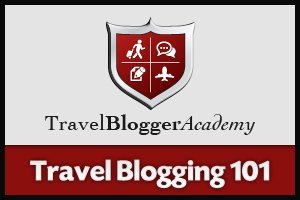 Ah, WordPress plugins…
… at first they seem like the answer to all life's problems.
Update files? There's a plugin…
Block spam? There's a plugin…
SEO? Yep, there's a plugin for that, too.
But as any seasoned blogger knows: plugins slow down your website. They can break the next time WordPress updates… or worse, leave open holes for malicious hackers to exploit.
For these reasons, use as few plugins as necessary.
Sure, you'll require additional plugins depending on your travel blog. But the following are ones I recommend everyone install:
Plugins You Should Install
W3 Total Cache: This plugin speeds up your site considerably. It caches your website (meaning users don't have to reload everything when they view a second page), minifies your files and lets you transfer content to a Content Delivery Network.
If you don't understand what this means, follow this tutorial exactly.
Yoast's Wordress SEO Plugin: WordPress itself is pretty good for SEO. But with this plugin you can take your SEO to the next level. Best part about this plugin? It's creator (Joost de Valk) put his suggestions next to each section. It's like having a technical SEO expert  looking over your shoulder.
WP-DBManager: Automatically backup your WordPress files/ Then when something goes wrong - and it most certainly will - you don't have to start over.
Akismet: The only spam blocker you'll ever need. Install it and (almost) never deal with spam again.
And that's it. These four plugins will make your site faster, safer, SEO friendly and spam-free.
Plugins You Shouldn't Install
Anything unnecessary. As I've already mentioned, plugins slow down your site and potentially leave you open to attack.
What You Need to Do Next
Install these four plugins.
Then review these other plugins for travel bloggers to see which are right for you.
To your successful travel blog,
Adam Costa
Editor in Chief, Travel Blogger Academy
P.S. This is part of a 24 part course on travel blogging. If you haven't already, sign up for it now.