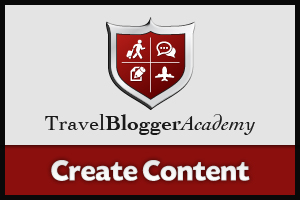 Pop quiz:
What's the most important part of your travel blog?
Yep - the content.
Even if you have award-winning photography and world-class web design… it's the content that keeps people coming back for more.
So it pays to write well.
The articles under the "Content" menu will help you write better and faster than you ever imagined possible!
And if you'd like to learn more about crafting mouth-watering content your readers will love, sign up for our free course: Travel Blogging 101 by filling out the short form at the top of the page.