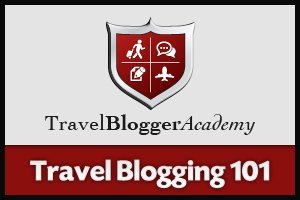 It's like, the best blogging platform EVER… better than sliced bread, airline miles and street food COMBINED.
So why would ANYONE suggest otherwise?
What type of sick person - especially one dedicated to helping travel bloggers - would steer you in another direction?
Turns out, there is one instance when using WordPress is a really, really bad idea.
WordPress: .com vs. .org
Many new bloggers get these confused.
In a nutshell, WordPress.com hosts your blog on their server. Your website URL would look something like this:
www.yourwebsitename.wordpress.com
Using WordPress.com to host your server is like renting a room (except it's free). You don't have to pay for hosting, domain names or any other fees. Just sign up and start blogging.
But remember: you get what you pay for.
With WordPress.com you do not own your site. Which means it could go down any time due to policy changes, technical issues or just a stroke of really bad luck.
Using WordPress.org means you use the WordPress platform on your own, self-hosted domain. So your website looks like…
www.yourtravelblog.com
Hosting your own domain makes sense for a lot of reasons:
It's better for branding
You own the real estate
The domain is shorter
Greater flexibility
You can sell it down the line
So if you can afford a $100 a year, you really should host your own site using WordPress.org.
Other Reasons You Shouldn't Consider WordPress
Um… there aren't any. WordPress.org is the choice for travel bloggers. It's fast/easy to install and there's a plugin for things you haven't even thought of yet.
What You Need To Do Next
Is download WordPress if you haven't already.
In the next lessons we'll cover what plugins you should (and shouldn't) install.
To your successful travel blog,
Adam Costa
Editor in Chief, Travel Blogger Academy
P.S. This is part of a 24 part course on travel blogging. If you haven't already, sign up for it now!